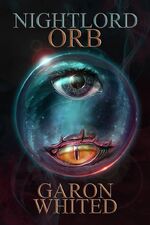 Orb is book number three of the Nightlord series by Garon Whited. Orb contains rich fantasy, wry comedy, and a dash of horror.
Escape. Rebuild. Repeat.
Eric went from nerd to vampire to King to Lord of Night in a hurry. Now he's trapped in a dungeon. To get back to either of his past lives, he's going to need some massive help.
With powerful magic by his side, Eric tries to rebuild a life for himself that's free of supernatural and high-tech threats. When nothing goes to plan, the King of Karvalen must fight to restore the order his kingdom or succumb to the powers plotting against him.